Chief's Message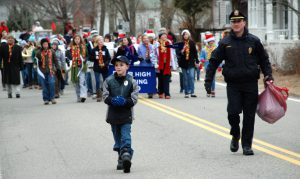 Welcome to the Rye Police Department website. The employees of the Rye Police Department wanted a place where you can learn more about the services we provide, but more importantly a place that would improve the communication between the Rye Police Department and citizens we serve. Officers and civilian employees understand that building, cultivating and maintaining the community's trust and developing community partnerships are the key elements in our crime reduction efforts. We are committed to the ideals of "partnership based policing," which can only be accomplished by developing close working relationships with citizens and other service providers in the State of New Hampshire. A solid community partnership is the most effective way to secure our communities.
We do not take trust and support for granted. Rye Police employees understand that trust and support must be earned and renewed on a daily basis.
Every organization must continually evaluate the service it provides and have clear, measurable and attainable goals. Our success is based on five goals that we call, "Measures of Effectiveness." Those measures include: the prompt response to calls for service, reducing and preventing crime, solving crime, efficient and effective traffic programs and the morale of our members.
I consider myself extremely fortunate to be a member of the Rye Police Department. I would like to thank all of the past and present members of this department whose dedication, ability and diligence has formed the reputation that our department enjoys today. I would also like to challenge future members to commit to the values and culture of this great organization. Our chosen profession can be difficult and challenging, but I firmly believe that nobody does it better than the members of the Rye Police Department.
Chief Kevin Walsh