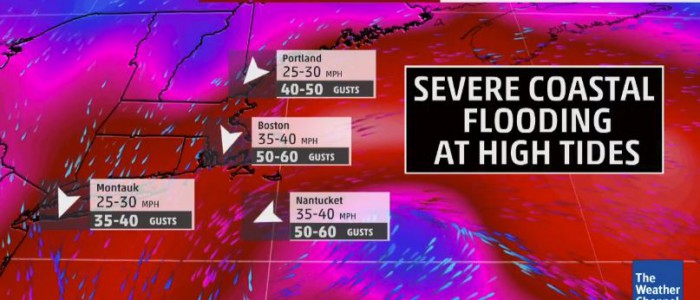 Coastal Flooding Friday into Saturday
A Nor'easter arriving on Friday will bring at least moderate coastal flooding (with possibility of major flooding) starting Friday morning through Saturday afternoon, especially near the 3 high tides. Full moon tides around 11:29am Friday, midnight Friday night, and 12:20pm on Saturday, will inundate coastal roads and threatens to damage sea walls and buildings. Heavy rain and high winds (50 mph) will accompany this dangerous storm.
If you live on the immediate coast or an area prone to flooding, Thursday is your day to prepare. During the storm, please stay away from the beach and obey road closure signs. We'll update road closures online, but expect major portions of Ocean Blvd to be closed.